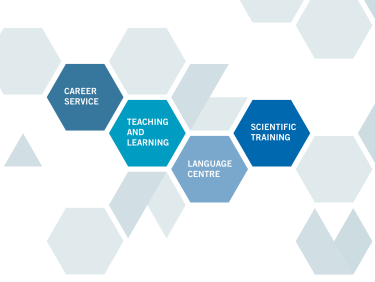 About us
With a focus on Lifelong Learnin, the heiSKILLS Competence and Language Centre at Heidelberg University enables the acquisition of individual and interdisciplinary competencies and the development of qualification profiles beyond traditional university studies.

Offers
heiSKILLS offers are aimed at different target groups and address important overarching areas. They are offered in various formats, from consultations to courses, seminars, fairs, portals, service and support offers to certificates and e-learning content.

Certificates
heiSKILLS certificates enable you to expand your individual qualification profile during your studies, teaching and in your profession. Certificates open up new, study-supplementary and/or professionally relevant subject areas and enable the documentation of acquired expertise for future professional and occupational contexts.